Phoenix – Center for children with disabilities
Campaign

Comments

Backers
For a long time it has been considered that there are no disabled children in Moldova. They have been and they are here, they just remain being unseen, not having access to education and social integration.
The first center for children with disabilities - Phoenix Center was opened in the North of Moldova in September 2015. It previously used to be an abandoned school, rent by the Government for a period of 49 years for free.
Since September 22nd 2015  the center has been open for children from Monday to Saturday from 8 am to 5 pm. The center aims not only at social inclusion but also at the development children's potential.

Also, every two weeks a 10-days-program is organized for 20 children. Thus we are able to help 400 children more annually. This program starts in February 2016  with the support of our physiotherapist and Child Aid partner.
For now our team consists of 21 full-time and part-time employees and we are working on creating our volunteer team as well.
Currently we benefit from monthly donations of programs of corporate social responsibility (CSR), of companies (such as Excel Manufacturing) and monthly contributions from other charities (e.g. Child Aid). We are also planning to start the sponsorship program for children. Sponsorship funds will be used to develop the maximum potential of children within the center. To sponsor a child and to cover the  food, housing, clothing, and personal development expenses  is 46 GBP / 60 EUR / 70 USD monthly.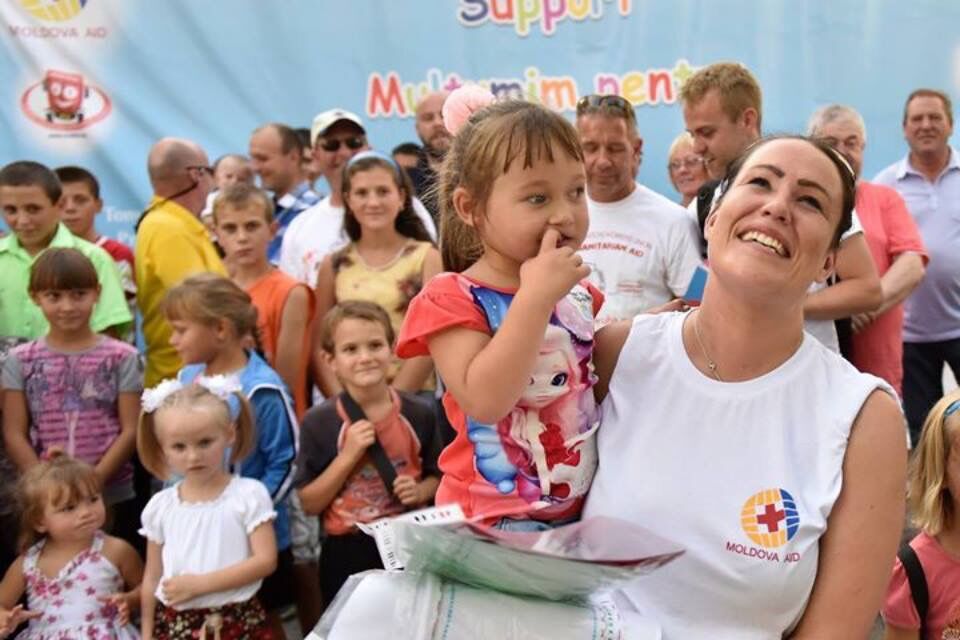 What we need now is to cover the debt in the budget for 2016, which amounts to £ 12,000. The debt resulted from the fact that we were forced to pay taxes in the amount of 320 thousand lei in the period of reconstruction, the cost of which amounted to 5 million lei. According to Article 103 of the Fiscal Code, objects built on  donations do not pay taxes for purchases and services during construction. However, to be so it needs the approval of Parliament, which for us could not be obtained.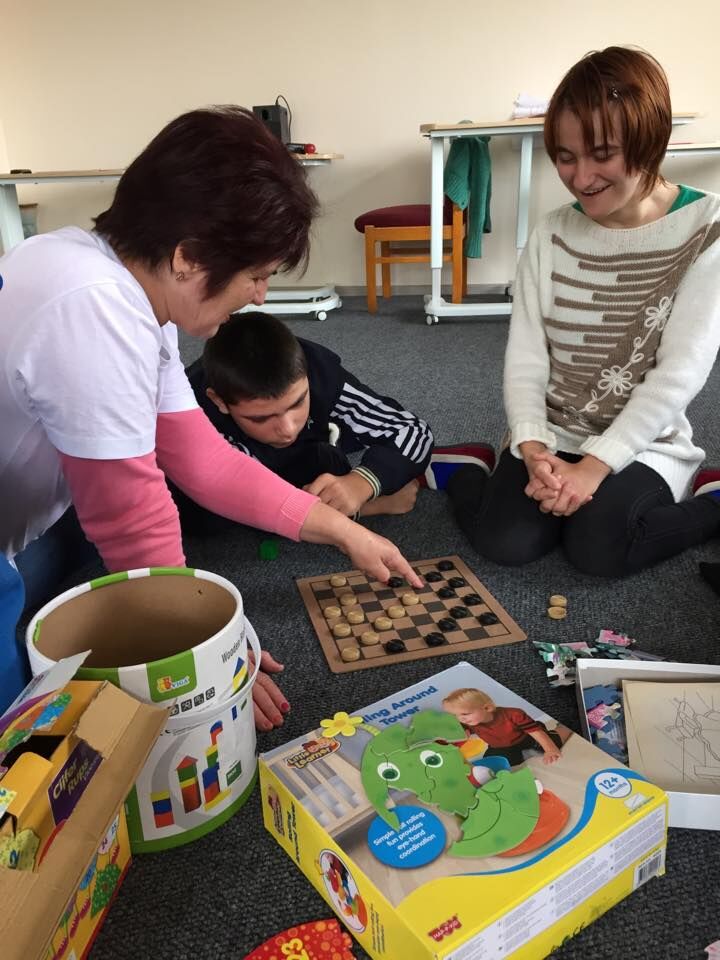 We would like to acquaint you with some of the children from Phoenix Center.  Such stories inspire and motivate us to continue  what we are doing!
Natasha, 17, came to the Phoenix Centre with her hands permanently affixed together and her head hung low.  She did not interact with other people and if she did it was through strained and halting speech and even then it was never more than a few words.  She struggled to sit up by herself and participate with teachers, assistants, and other children.  Only six months have passed, and the difference we see in Natasha today is night and day.

Now through daily physical activity with the Phoenix Centre team, Natasha can sit by herself.  She claps along to songs, motions to people and objects, and can even grasp small items and move them with limited difficulty.  When she enters the room, Natasha will immediately light up with her big smile and offer a welcome.  She now sits up and carries on conversations with people.  And though her speech can be slightly difficult to understand, it is clear that she can make her needs known as well as convey her thoughts and opinions to others.  The most amazing change in Natasha is the development of a clever and playful personality.  She will tell jokes and tease, and has quickly become an avid Checkers player!  When a visitor comes to the Centre, she will gladly challenge them to a quick match and will probably beat them within a few moves.  If not for the interactions with staff and visitors and the one-on-one physical care she receives at the Centre, it would be hard to see the Natasha we know and love today.  She is a wonderful, joy-filled presence and it has been a true pleasure to see her grow over the past few months.
Oleg, 15, arrived at the Phoenix Centre already with an established personality.  He is a showman and a very talented singer with a desire to entertain.  However, Oleg was all but confined to his specialized wheelchair.  He had never taken a step on his own and was ultimately resigned to staying in his chair due to his physical limitations.

Today, with a helping hand and sturdy shoulder, Oleg can take independent steps and even climb stairs.  He has a commanding laugh that will echo throughout the halls of the Phoenix Centre and an encyclopedic knowledge of all Moldovan folk songs.  During every Phoenix Centre celebration, Oleg will be the first to volunteer a song or poem.  The physical therapy sessions have encouraged Oleg to exercise his arms more and strengthen his legs.  At the same time, he is writing and learning to use computers.  Though it will be a difficult journey with a lot of tiring physical activity, Oleg will do so with a song in his heart and a smile on his face.
Vadim is a 16-year-old boy with Down syndrome, at his age he can't talk, he couldn't dress or wash himself when arrived at the centre. Now Vadim become the older brother to other children in wheelchairs, as he can help them and does not leave the centre until everyone is wheeled outside.

Vadim never had any education, so in my November visit I asked Vadim who was drawing so nicely to start learn the letters (draw the letters I said to him), in my March visit he showed me proudly that he knows the letters till "O" so hopefully he will learn how to write them too.

His passion is drawing, tennis, dancing and lately in spring fest the teachers found an important thing for him -playing the guitar.

If the visitor arrives at the centre, Vadim will run to take their coats, but also will try to get them playing tennis. He would love to stay at the centre and not go home at all.
Lilian, 10, was a very timid child at his first visit to the Phoenix Centre.  He stayed in his small wheelchair and did not make any effort to play or talk with the Centre's staff or other children.  When he did leave his chair, he could only crawl on his hands and knees to move from place to place.  Lilian also had difficult grasping with his hands and feeding himself. He has grown so much in only a short period of time.

Lilian has daily physical therapy sessions with Phoenix Centre staff and has seen dramatic improvement in his well-being.  Today, Lilian can be seen walking with the assistant of a staff member whereas before such a task would have been impossible.  He sings and recites poems with an infectious smile and a mischievous twinkle in his eye.  If he offers you a handshake, he will likely challenge you to a fierce arm-wrestling match which he will surely win.  Though Lilian favors using one hand instead of both, there is no doubt that he will become more comfortable as he is challenged to do more in physical therapy sessions.  He jokes and plays with the members of the Phoenix Centre with an air of confidence that was not found in the shy, timid Lilian only six months ago.

Lilian cries a lot if not coming to the centre, before Sunday the staff have to prepare him slowly for a day off.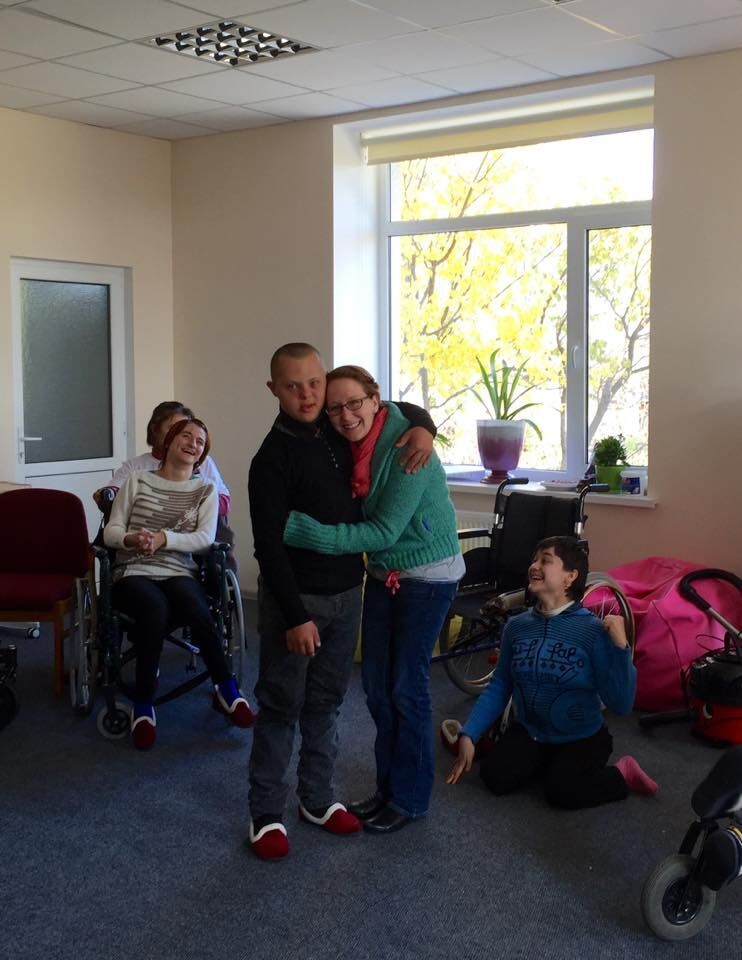 Thank you!