Campaign

Comments

Backers
Dear friends, we are a team young enterpreneurs from the town of Criuleni. In 2015 we decided to start a business at home. Initially, we were focusing on the textile market as a vacant niche, namely tailoring denim. Studying our small market, we noticed that very few manufacturers were working with this material. So we started thinking that it would be very good for Moldova to have a factory that would sew for Moldovans a qualitative and beautiful product. Implementing the ideas took us about half a year. We firmly decided to work with denim, as it is worn by everyone, and moreover, it is casual. We were looking for a place where we could start the production and found it quite quickly right in our hometown Criuleni, where we rented an area of 75 square meters, and transformed it in a small factory.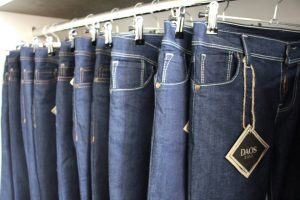 This is how DAOS appeared, which later became the first brand of  jeans in Moldova. The choise of this name was not accidental, the word DAOS comes from Phrygian language, which is also, according to Wikipedia, the basis of the etymology of the word "Dacians". We really liked the name because it expresses respect for our roots and pride for a product made in Moldova. Despite the fact that competition in the denim market in the Republic of Moldova is fierce, thanks to denim brands made in Turkey, China and Bangladesh, DAOS jeans stand out with high quality denim, attractive design and a personal approach to the models. In addition, the price of DAOS jeans is lower compared to imported items. Sewing denim is a real challenge, because Moldova does not have the necessary equipment, and all the necessary machinery we buy in Poland. Sewing a pair of jeans requires about seven sewing machines, such as overlock machine, machine for sewing heavy fabrics like denim, belt machine, industrial sewing machine for straight and reinforcement stitches. At the moment, there are four people employed at Criuleni's mini-factory: one designer, two seamstresses, one ironing person and working on the machine for reinforcement stitching and buttons. All models of DAOS jeans are cut in collaboration with the design company in Chisinau. The company develops a sketch of the desired pattern in all desired sizes on a computer. We start with six pairs, because, being a novice in this business, you can not sew a lot of pairs of pants, with the risk that the product will have defects. If we  sew a hundred pairs, it will be much more difficult to alter them. We make few models, we put it on, see how jeans sit, and if we like it, we begin to sew in large quantities.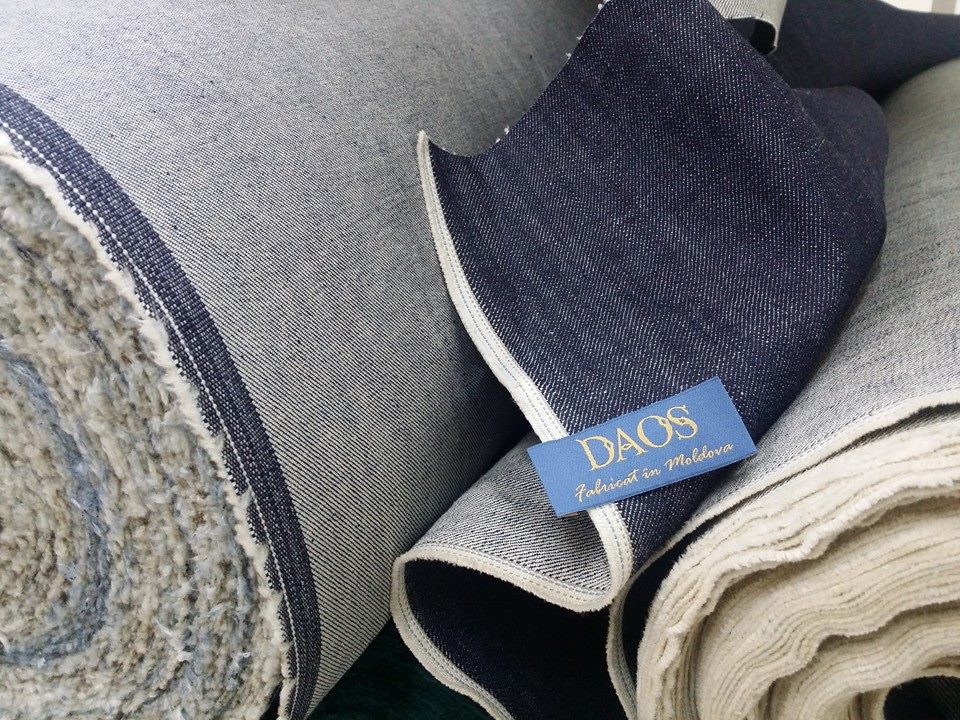 We sell the product in the town of Criuleni, and recently we have opened a store in Chisinau. But we are planning to expand production and models portfolio, and in the future we also want to sew costom jeans on a personal request, because people are different, and their bodies too. There are many people who have difficulty to find them a suitable size. Here we want to come to their aid by offering personalized product. We are ready to make adjustments according to the needs and desires of our customers. Also, we want to increase the diversity of models of the DAOS jeans, sew patterns with floral or striped prints, or elegant painting by current trends. All this with the aim to satisfy the most particular tastes of the Moldovan consumers. To implement the various models we need special equipment, namely an industrial washing machine used in the production process of jeans. Pants are washed in the washing machine, which makes denim texture softer. The cost of a washing machine abroad is 5,000 euros. Since we are only at the beginning of the road, and invested already a huge amount of money, we call on the support of all our customers and potential customers. In this regard, we are launching a campaign to raise funds on Guvern24 platform for the acquisition of an industrial washing machine.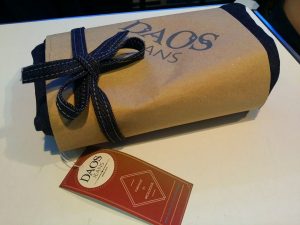 The challenge that we, together with the brand DAOS throw all those who are willing to make a contribution is as follows: each donation starting from 1 euro will be rewarded by the company in the form of discounts on all DAOS products,  in the form of a pair of jeans as a gift or tailoring a unique personalized couple of jeans for your personal requirements and tastes. Thus, for a donation from 1 to 25 euros you get a 15% discount on all DAOS products. For a donation of 25 to 50 euros you get a discount of 40% on all DAOS products. From a donation of 50 euros or more euros, you get a pair of jeans or other item of clothing from the DAOS. And for the contribution of 100 euros or more, you become the owner of a pair of jeans or other garments from the DAOS, sewn specially for you. Thank you all for your support!