"Inima Mare" searching for the lost smile
Campaign

Comments

Backers
Considering the fact that VeloHora already happened, the willingness to help suffering people is always up-to-date for us.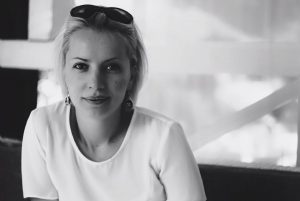 This summer we have succeeded in giving a hope for a bright future to more children. To be more specific: we collected funding for cancer treatment, as well, donating bikes; through this very simple things, we truly believe that the children of socially vulnerable families didn't feel discouraged.

Our message for the people is that "Inima Mare" and VeloHora are continuing in collecting funds, for the cancer treatment, by inspiring hope that everything is going to be alright and the changes are about to happend. Every single man, that is not careless by this situation and donates as much as he can for this campaign, gets the chance of winning a branded VeloHora bike.

During the campaign, we will be offering 3 bikes for those who will encourage our idea.

It doesn't matter how much you donate, we honestly appreciate the volition by bringing the smiles for the children in need.

"The period in which we live, encourages us to a high developed future, just analyzing the technological and informational progress that has been  made till nowadays. All our everyday worries turned into new ones, so, we are not managing to offer the neccessary time for our friends and family, in the way we should.  But, if we try just for a moment to stop and stare even for a while, we will observe easily all the people that are in need of our help and support."   Olesea Cozmic, President of "Inima Mare" Association

People who tend to do good things and receive them back, they are people with "Inima Mare" (open-hearted).